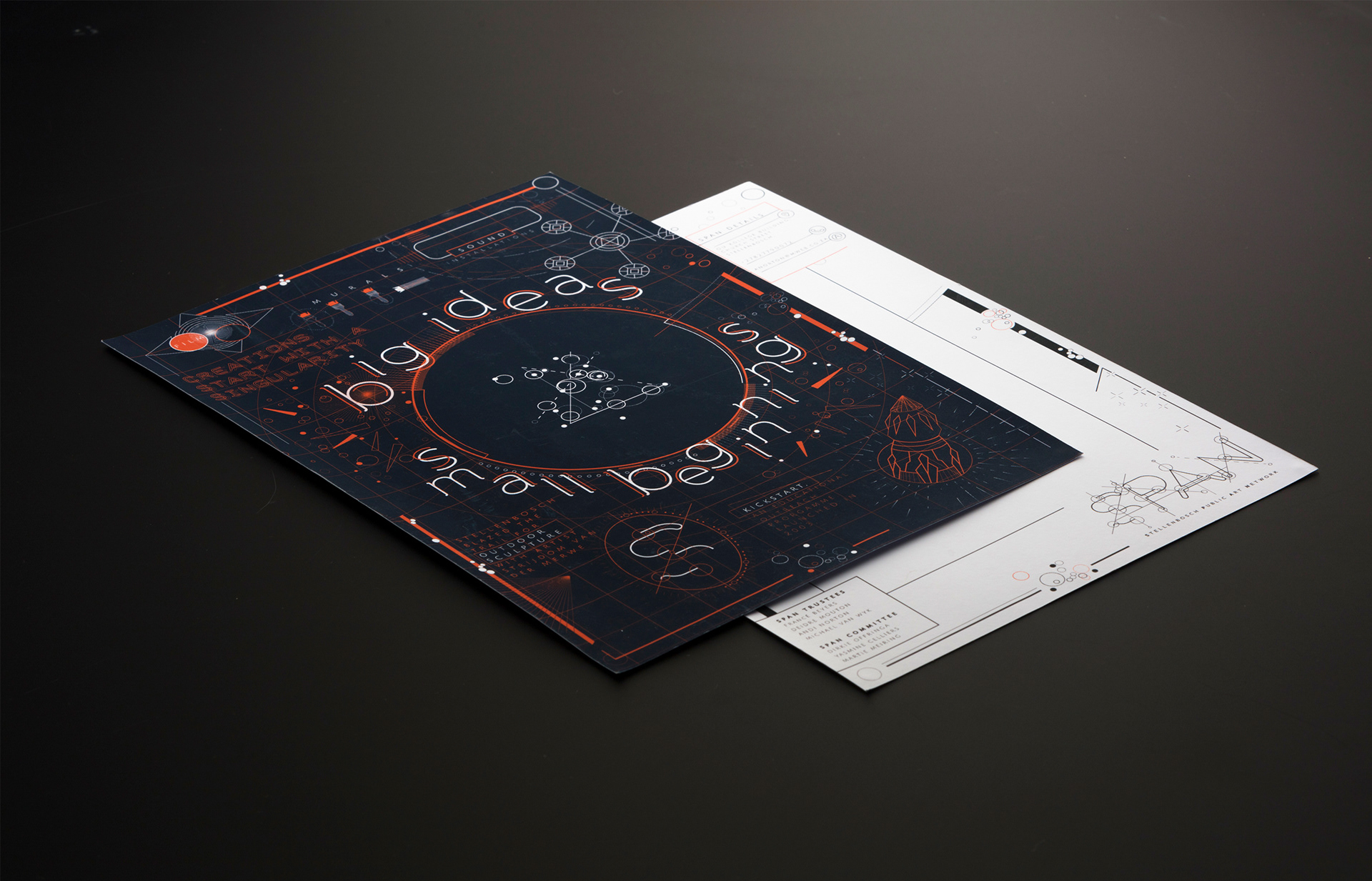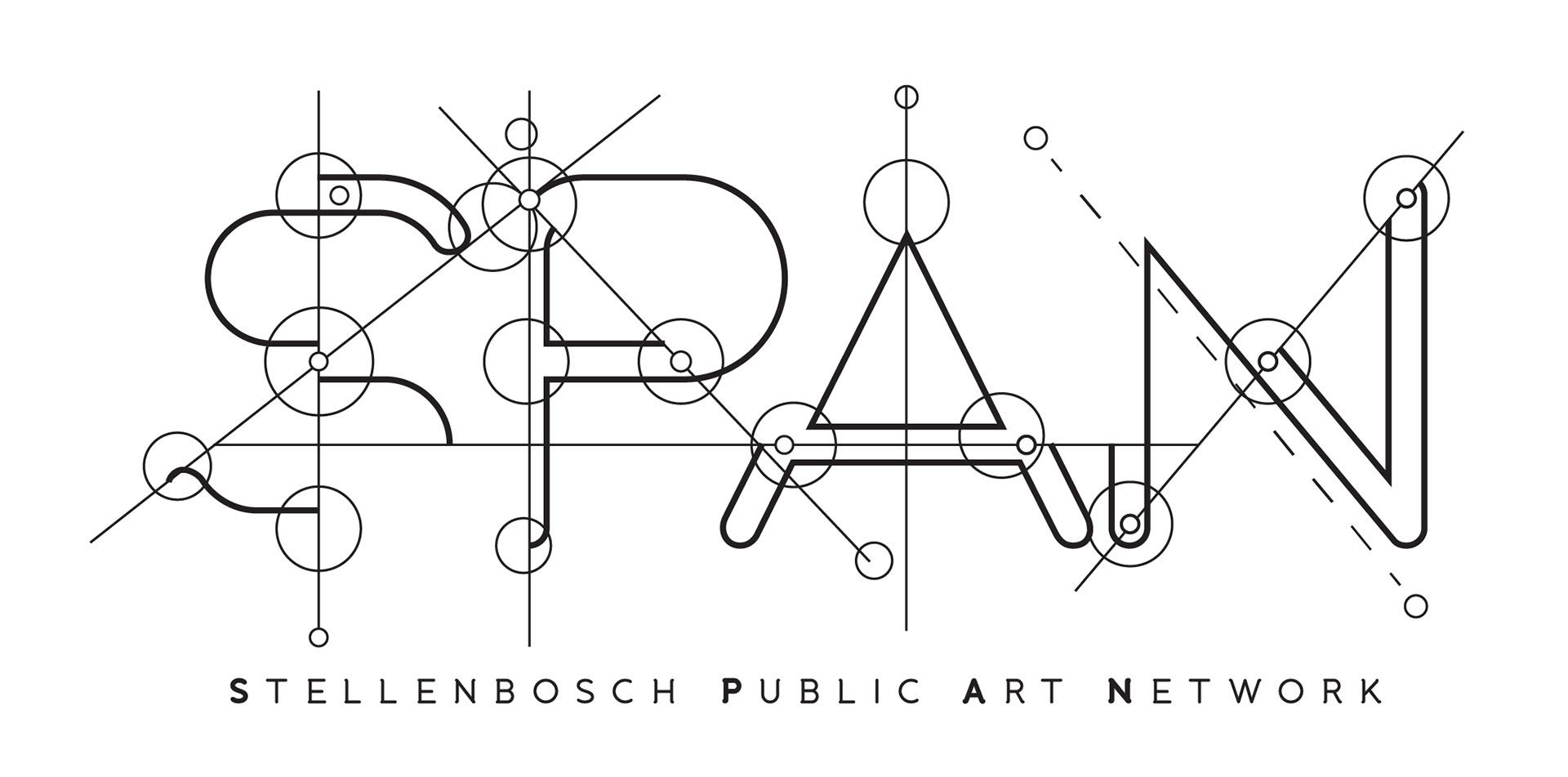 For this brief I was required to create a new brand identity (including logo, letterhead, invoice, business card & basic front end of map and geotag app design) for SPAN, Stellenbosch Public Art Network who was previously called SOST, Stellenbosch Outdoor Sculpture Trust. The word SPAN means to create a connection where something else can start or be created. I found this meaning similar to the BIG BANG THEORY, an explosion which was the result of creation - an explosion that shoots out and prongs. 

Creations thus start with a singularity.
Therefore, the concept I created for this new brand identity lies in the phrase,

"Big ideas have small beginnings"

. SOST was a small idea and beginning that is now exploding to launch SPAN that will include many creations such as outdoor sculpture, film, murals, sound installations etc. This explosion will continue - it is infinite in its possibilities that SPAN can include.